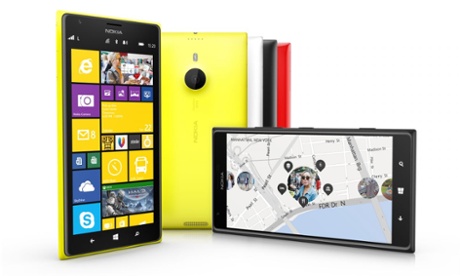 The Nokia Lumia 1520 is the Finnish manufacturer's
first entry into the phablet market
, a 6in blown-up clone of its smaller 4.3in Lumia 720 with the latest processors and a great camera.
Like the
Samsung Galaxy Note 3
and
HTC One Max
before it, the Lumia 1520 stretches hands with its large screen and slab-like form factor.
Reach out and (try to) touch
The Lumia 1520 is the largest phone in the current
Nokia
lineup and it is a giant. Its 6in screen is far bigger than any of the other Lumia smartphones, which top out with 4.5in screens – smaller than most 5in flagship Android phones for instance.
Like every other Windows Phone available to date, the Lumia 1520 doesn't offer a stylus. It's relatively thin for a phablet at 8.7mm, 1.59mm thinner than the HTC One Max and only marginally thicker than the Samsung Galaxy Note 3 (8.3mm).
The size and shape of the device makes one-handed operation near-impossible, given the rather angular corners. With my average-sized male right hand, I couldn't reach the "Back" button (on the bottom left of the screen) with my thumb without my palm touching the screen as I stretched.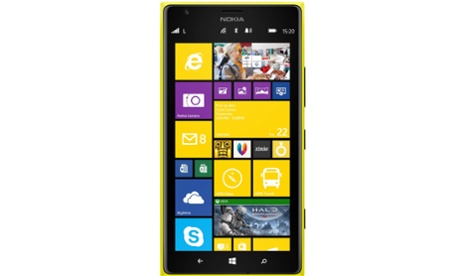 Though it isn't much bigger than the 6in screen, it's just too big (3.4in wide by 6.5in high) to comfortably fit into pockets, which could be an issue.
Nokia's impressive build quality continues: this feels solid but not leaden. My test of a device is to try to twist it when held firmly in two hands; there was only slight flex, which bodes well for longevity. It's available in bright yellow, red, white and black, and the polycarbonate shell wraps around the device - no cracks or join lines visible.
The front of the device is dominated by a 6in full high-definition screen, which is sharp, vibrant and very good looking. Text appears crisp on websites and documents, with images richly coloured and detailed. The large screen is great for sharing videos too: viewing angles are really wide.
Nokia's ClearBlack polarisation screen technology also ensures the display is visible even in bright outdoor sunlight [
you found bright outdoor sunlight during a British winter? Well done - Tech ed
], while the screen is touch sensitive enough to work through thin gloves.