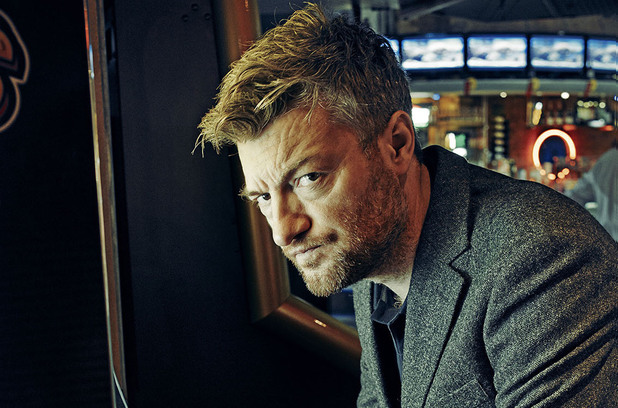 Following the launches of the
PS4
and
Xbox One
, the scheduling of Channel 4's gaming night this Saturday (November 30) is neatly timed. The centrepiece of the evening is
Charlie Brooker
's documentary
How Video Games Changed The World
.
Digital Spy
caught up with Brooker to find out which 5 landmark games he would pick as those most defining the last 40 years.
1. Pong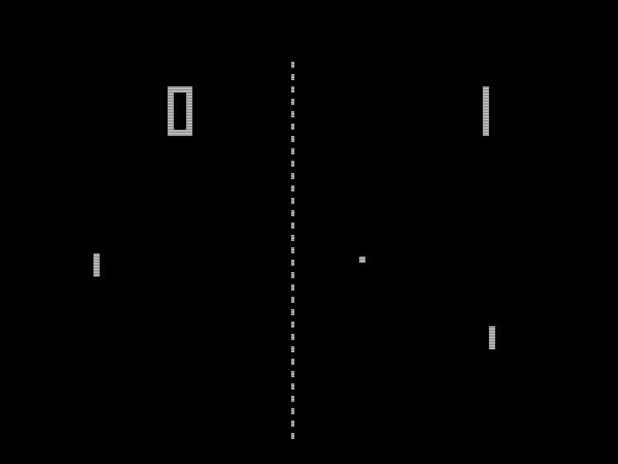 "You've got to put
Pong
in there. Although it wasn't the first one, it was the first successful game. It went into the home and it was one of the first times that people realised that gaming was a form of entertainment where you could control what was on the screen, which is absolutely second nature to people today.
"My son is 19 months old and he's seen iPads. He goes to TV screens and tries to swipe it. He can't understand why it's not interactive. That would have been the actions of a mad person a few years ago.
"That is there for being one of the first, but also there is a hidden layer of depth.
Pong
looks like you just put the bat in the way of the ball, but also programmed into it is how the ball comes off at different angles. There is more strategy to it than you first think."
2. Manic Miner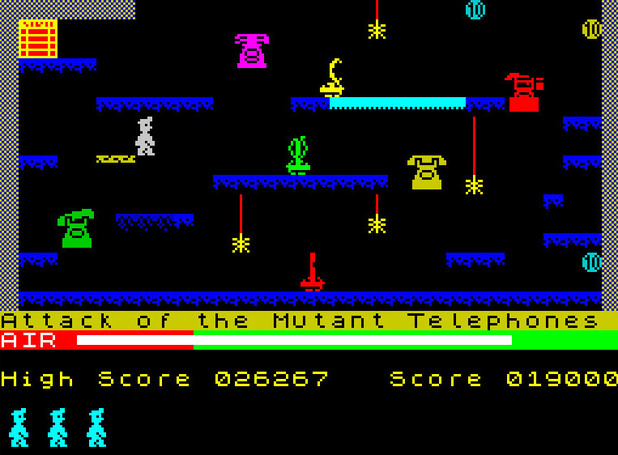 "I'll jump over all sorts of great things and go straight to
Manic Miner
on the Spectrum. It was a period of bedroom programming in Britain, where teenagers had been given ZX Spectrums by their parents and realised that they could write their own games.
"Suddenly you had people writing games at home and making a lot of money. More importantly, this wasn't big corporations making games like Nintendo making
Donkey Kong
, you had people making games about anything.
"There were weird experimentations. I remember playing a game where you were a toothbrush and you go around brushing teeth. There were lots of bizarre concepts being dreamt up.
"In much the same way that in the cinema world, as soon as handheld cameras became available, you'd get an indie film movement happening, a wave of creativity came along.
"It was a uniquely, weird, idiosyncratic, British game that had lots of Python-esque humour in it, all driven by a 17-year-old."
3. Doom
"I'll put in
Doom
. It was a massive leap forward technically and conceptually. It was one of the first times you'd had a three-dimensional, first person perspective of a game, so you were there involved in the action.
"Everything about
Doom
was right and it was terrifying... at the time. You look at it now, it looks like something from Ceefax, but at the time it was terrifying.
"It was also one of the first networked multi-player games, so you could play it against other people and compete. It did so many things in one go, it was like it had come from the future."
4. Grand Theft Auto
"I have to put it in. Partly, because it is a misunderstood game. A lot of people still don't realise that it's Scottish. It's written in Scotland by very cynical, misanthropic programmers and it has a heritage that goes all the way back to that Spectrum coding. It is basically a big satire. It's not the most subtle satire in the world, but it's satire.
"It's a sandbox game. You, the player, are free to do what you want, which means that people run around doing terrible things. I think that sometimes people overlook the comedy in the
Grand Theft Auto
games. It's not just the scripting, which I understand isn't everyone's cup of tea, but also in the gameplay. Funny things happen all the time as you're playing it."
source:digital spy